MAKE YOUR E-BIKE FLY! COMPLETELY NEW BIKE
SPEEDBOX 3.0 TUNING-KIT
DONGLE FOR
E-MTB EBIKES

We stock the latest 2020 Speedbox chip tuning kits for all e-mtb ebikes with these motors:
Bosch 4th gen - 2020

Bosch Performance /Performance CX / Active Line 2015-2019

Yamaha PW-X and others

Shimano E6000 E7000 E8000

Brose for Specialized and Mag S

Giant

... And others!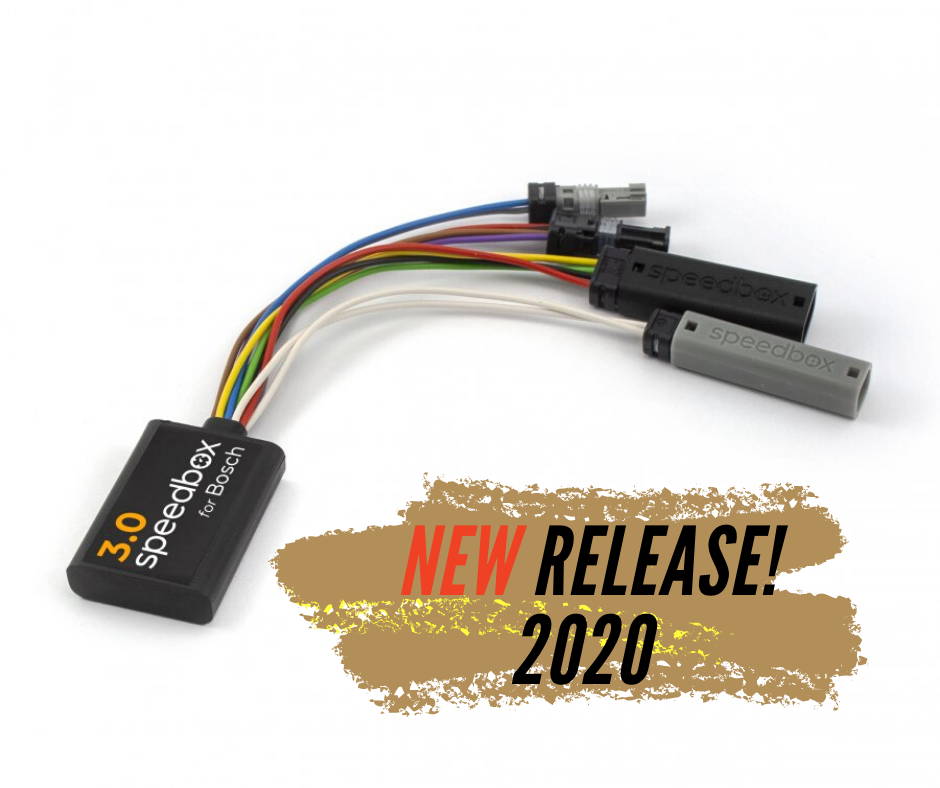 ---
---
Speedbox tuning kit removes the speed limiter so you can enjoy your e-bike at full speed!
Up to 50 km/h or 30mph and more!
Shows actual speed, average speed, distance

Does not negatively effect engine or battery.
---
Two Wheels Empire is the official Speedbox manufacturer partner for sales in Europe, which means that all tuning kits are under full guarantee! All products are tested and come with installation instructions!
---
Speedbox is a simple plug-and-play device. Installation video is HERE. In case you need a crank-puller just email us after the purchase and we will add a crank-puller for free!
We ship from UK or Germany - FREE SHIPPING IN EUROPE!
**FREE 48 HOURS UK SHIPPING**
"As described recommended works brilliant."
.
Victor Bedard (NL)
2 SEPTEMBER 2019
"Easy to fit and the bike flies now. Many thanks."
Sarah Allen (UK)
15 OCTOBER 2019
"Thank you First Class service FANTASTIC BUY"
Keith Wood (UK)
24 OCTOBER 2019
"Since I have this chip installed in my ebike I am qualified to leave a review - this thing is awesome! I've been riding my Haibike Xduro Allmtn 7.0 for 1.5 years with this chip installed and the bike is alive! The original speed limiter up to 25km/h used to bother me a lot, since the whole fun started at speeds higher of the restricted one. Once the chip was installed the bike felt much more alive and now runs effortlessly at speeds higher of 50km/h! After the use of the chip at the end of season I changed the chain, since it was a bit loose, but overall the bike did not suffer any more damage - the motor, the battery runs fine, and all the components are working fine too. Highly recommended for anyone riding an EMTB!"
FREE SHIPPING + GIFT OFFER.
GET YOURS WHILE SUPPLIES LAST!